Sivananda's Yoga Teaching Practices and Tradition
Swami Sivananda is a well-known name among famous yogis from India. The training of Sivananda is based on the old tradition known as gurukula system of yoga, in which teachers and students live together in the same place usually called an ashram or in an environment similar to a traditional spiritual center where spiritual practice or sadhana becomes a way of life.
Thus, spiritual practice is integrated into an intense routine and all that constitutes yoga in its original form with four paths of traditional yoga, eight steps of classical yoga, five essentials of yoga systematized by Swami Vishnudevananda and other forms and practices of yoga.
This is done virtually through discipline and yogic lifestyle i.e. seeking the development of every part of our being while favoring the purification of body, soul and spirit. In addition to knowledge about how to conduct and teach practices, ethics, personal discipline and inner harmony, they are fundamental in the tradition of Sivananda Yoga for transmission.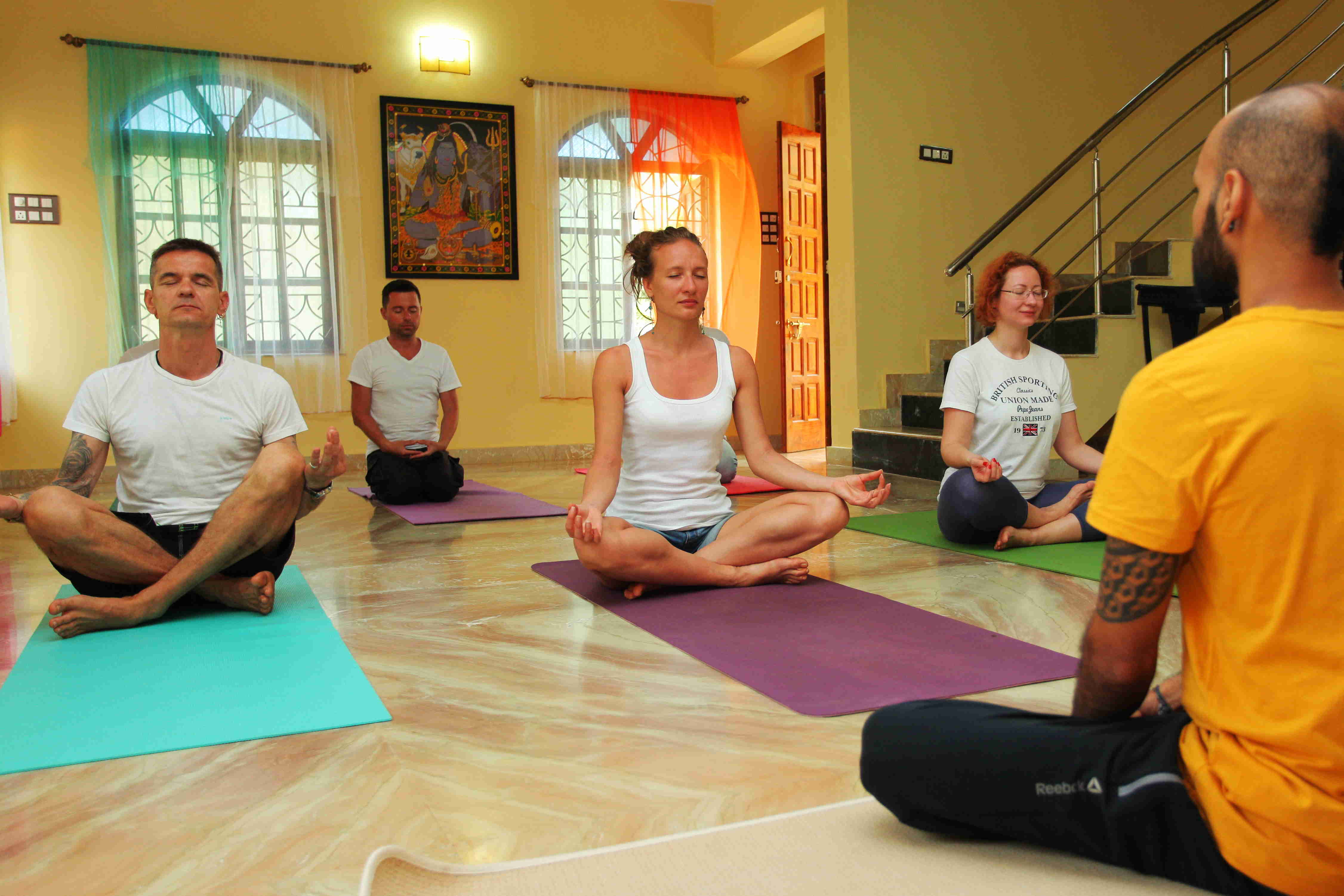 The yoga course program, about one month, itself is an example of a yogic life. The five points of yoga i.e. exercise, breathing, relaxation, proper diet, in addition to meditation and positive thinking are the backbone of spiritual practice. This has the characteristic of being systematic and comprehensive, and that addresses every aspect of human beings with different techniques such as meditation, a unique program based on twelve asanas, pranayama, kriyas, yogic power, thoughts and energies.
In addition, activities that take place throughout the day articulate with raja yoga (the yoga of mind control), other paths of tradition revealed by Bhagavad Gita. The programs of teachers are carried out in a more intense way in their retreats and ashrams. Sivananda is based on a traditional program and spiritual principles such as compassion, simplicity, humility, perseverance, effort, self-observation, being in the present moment, detachment and acceptance. All those principles lead to the ground to calm the mind and transcend the ego to be in union with existence.
Sivananda offers a training course through a classic and authentic program with profound teaching in addition to giving students the necessary preparation to share and disseminate this knowledge which is a part of the project to world peace. Under the concept of unity in diversity, it brings together people from different parts of the world with different life histories, cultures, ethnic backgrounds and professions to learn in groups around this universal knowledge.
The purpose of Swami Vishnudevanda, founder of the international organization Sivananda, this project was to train world leaders and responsible citizens through knowledge of Vedanta and Yoga, which can bring light to society.
Sivananda School preserves the essence of yoga and is based on the system of thought, education and most authentic practices yoga training in India. This adds to the fact that it is inspired by the teachings of Swami Sivananda, great teacher and scholar who in addition to his service to humanity, sought the integration of human beings and honored all beings alike. In this sense, yoga is seen as a universal knowledge with which every person can seek health and happiness of all in addition to transmit it to others.
Therefore, to make a training course for yoga teachers is possible with only a true interest to learn, willingness and openness to this ancient tradition. Sivananda is a community that seeks peace, love, self-realization and collective work.